KOMODO LIVEABOARD ITINERARIES
Kelana is ready to be your private boat charter and accompany you to have a liveaboard experience in Komodo National Park. There are a lot of amazing spots that you can visit in these islands. Our trip will be flexible and customizable depends on your liking. If you want to have underwater adventure, we will be heading to the most famous and beautiful diving spots, and if you love to have an island excursions experience, we will show you the most beautiful and stunning spots on the islands. Don't worry if you are not ready to make your own itinerary, because we also prepare it for you. You can download some of our itineraries for your inspiration.
We also offer you an exclusive and one-of-a-kind experience. Among your customizable trip, we also arrange some recommended activities, such as: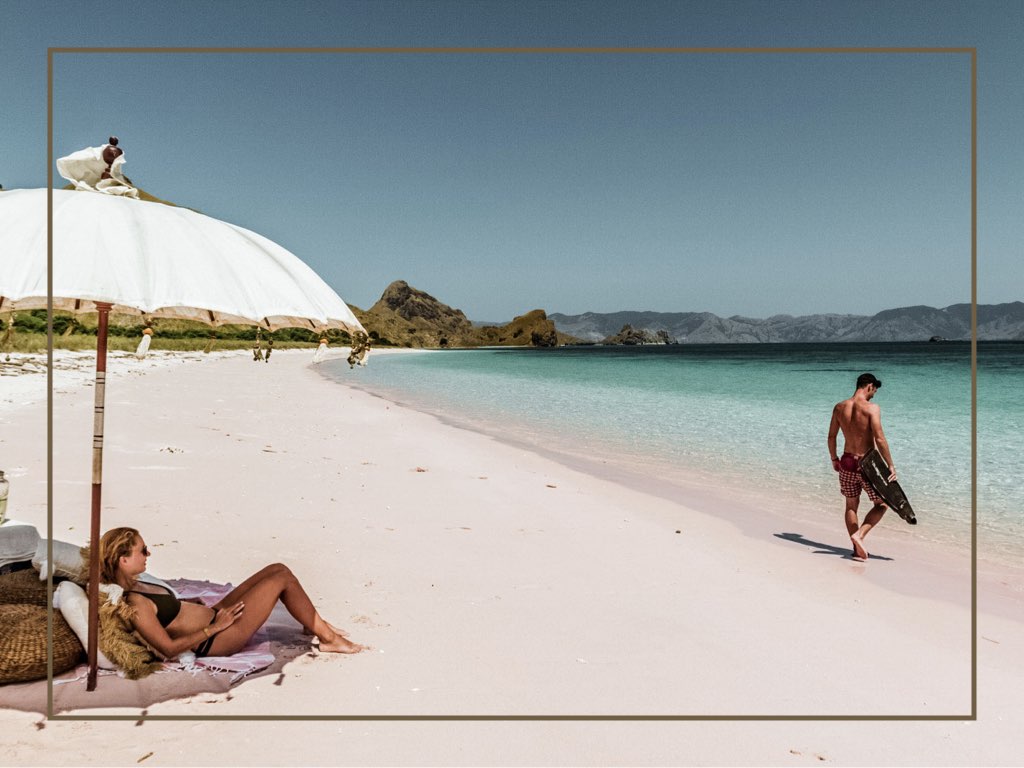 Have you experience relaxing at the beach with a beautiful panoramic mountain views and turquoise crystal clear water in front of you? We will prepare a beautiful set up with bean bags and umbrellas so you can relax and gather your energy to continue your journey. You can seize this free time to have some beach activities such as snorkelling or only chilling.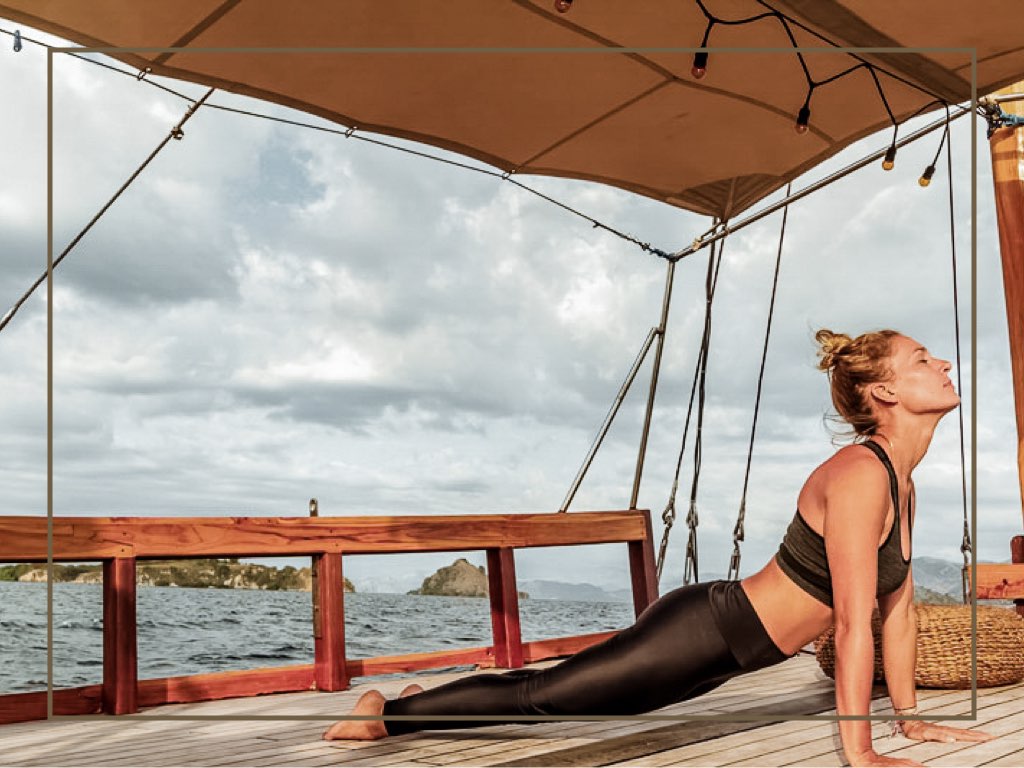 You need to warming up your body. Better doing yoga for 30mins before having your adventure rather than wasting few hours exhausted in the middle of your activities. You already come this far, of course you don't want to miss a thing, don't you? But of course, this activity is our recommendation, it is you to decide whether to have it or not.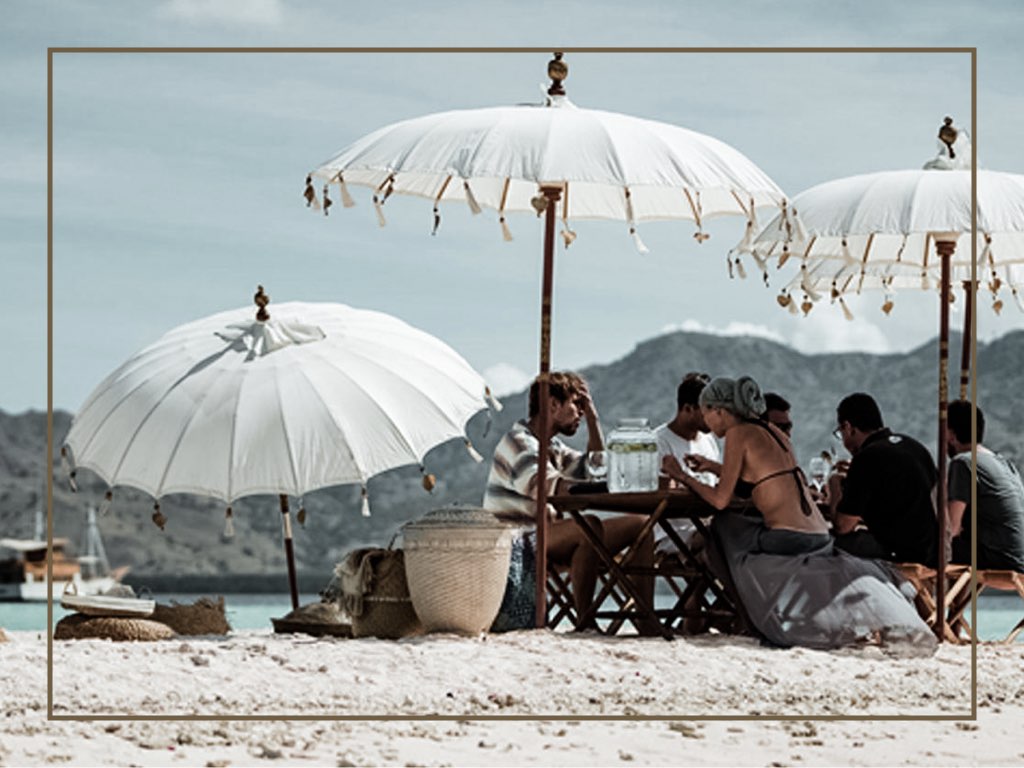 Having lunch / dinner at the secret beach with an unbeatable beautiful view of Komodo Islands is a special experience you will have with us. Our professional chef will prepare a delicious and mouth-watering meals for you, as well as our crew will make sure you have the best service experience. Delicious meal and beautiful view, what a perfect combination!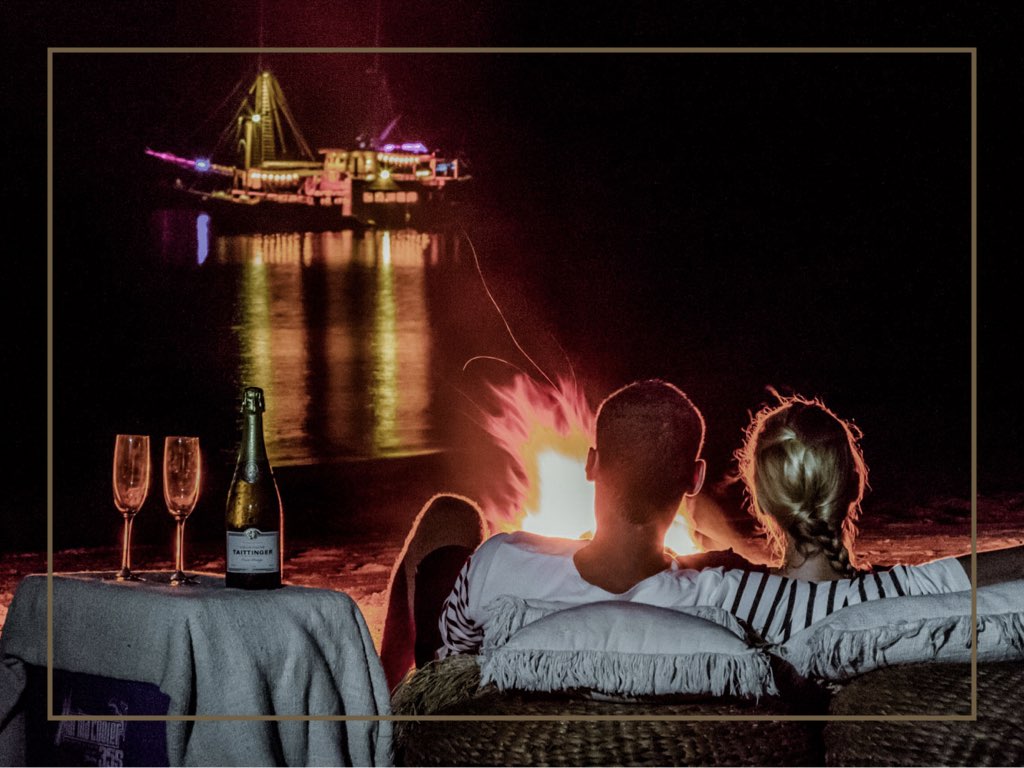 When is the last time you have a beach bonfire? Don't worry, because you will experience another one. Imagine to have a private dinner with the sounds of waves and a beach bonfire to warm yourself in the middle of the night. Sounds exciting?